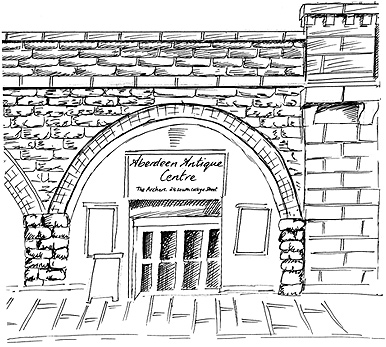 Aberdeen Antique Centre
The Arches, 24 South College Street
Aberdeen, AB11 6JX, Scotland
Telephone : 07801 441834
Web : www.AberdeenAntiqueCentre.com
Email : sales@AberdeenAntiqueCentre.com
Open: Mon-Fri 11am-4pm, Sat 10 am -5pm, Sunday 11-4.


Furniture, Cabinets
For Sale Items,
Total : 4
Victorian Bamboo and laquer Magazine Newspaper Rack
ID Code ac029a1064
Price £210 €237.11 $283.98
Medium size pine gun cabinet.
ID Code ac029a937
Price £300 €338.73 $405.69
POA
Large pine gun cabinet.
ID Code ac029a936
Price £350 €395.19 $473.31
victorian style display cabinet(repro) ideal as showcase and fully wired with spotlights.Original legs and castors.
ID Code ac029a836
Price £500 €564.55 $676.15
© Aberdeen Antique Centre, 2017